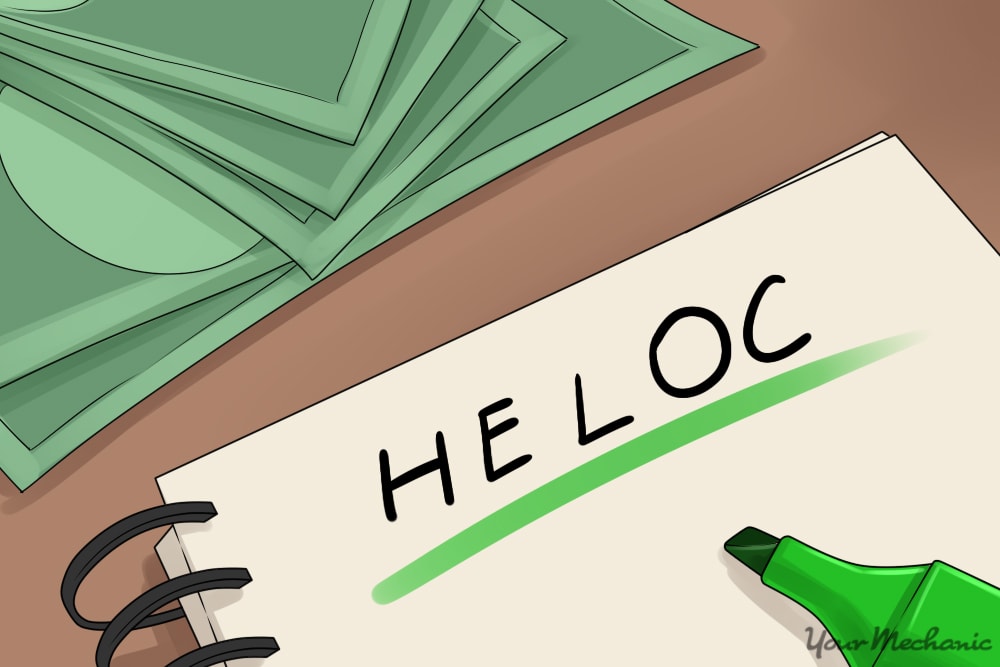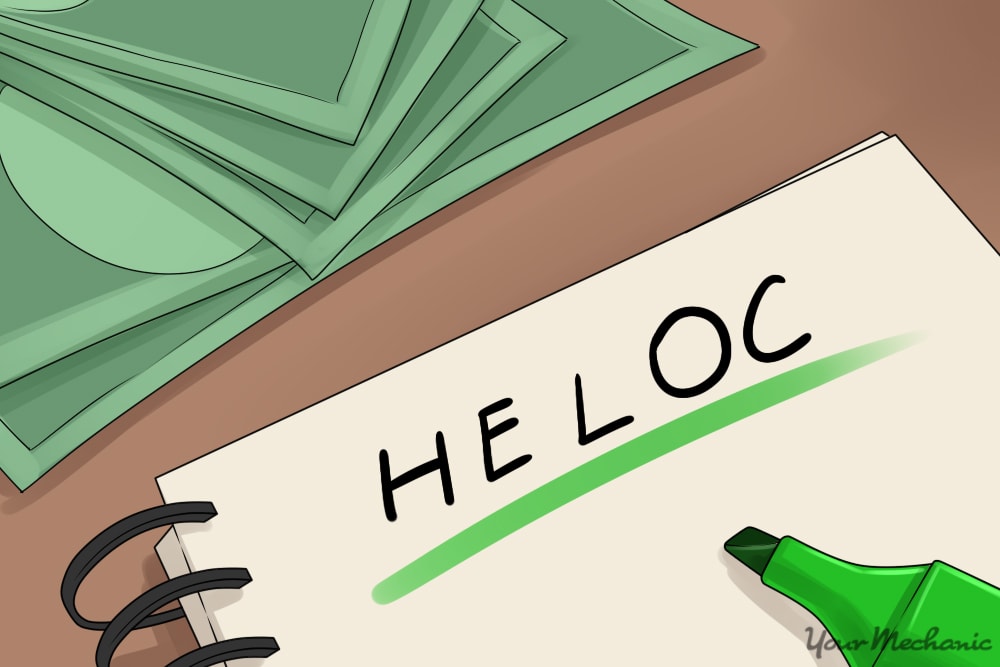 Buying a new or used car often means that you must find financing. Most often this is either through the dealership, a bank, or an online lender. While most lenders charge a high interest rate when taking out a car loan, you do have another option.
Using the home equity you have built up in your house after many years of making payments, you can finance a new or used vehicle. The interest rate on a Home Equity Line Of Credit (HELOC) is lower than what you would pay for a traditional car loan, and if you have enough equity built up, you could even pay off your vehicle completely and avoid a car payment altogether. When using a HELOC, you need to follow a specific process, as detailed in this guide.
Before running out and buying a car using a HELOC, make sure to look at both the advantages and disadvantages of this option. While a HELOC might initially seem like a great way to save money on a vehicle purchase, there are often some hidden pitfalls to doing so. As long as you understand the downsides and are willing to take the risk, then using a HELOC to purchase your next new or used vehicle might be the right solution for you.
Tip: Use an online calculator, such as the one from US Bank, to see which loan type is the right one for you.
Part 1 of 3: Preparing to apply
After determining that you do indeed want to use a HELOC to purchase a vehicle, it's time to prepare to apply for one.
Step 1: Determine the amount of equity you have in your home. To get a HELOC, you must have built up a certain amount of equity in your home. Normally, you need at least 10 percent equity in your home to qualify for a HELOC.
Most lenders prefer that you have at least 20 percent equity in your home; essentially, the more equity you have in your home, the better.
In addition to equity in your home, most lenders also prefer that your mortgage payment, insurance, taxes, and the HELOC payment itself all come to no more than 28 percent of your monthly gross income.
Step 2: Start checking out lenders. Once you have determined that you qualify for a HELOC, you need to check out various lenders to see what terms they offer.
Start with the bank you currently use. Ask them what you would need to qualify with them for a HELOC. If their terms and rates seem a little high, then you may need to consider other options.
Step 3: Look at what other banks are offering. While you naturally want to start with the bank through which you currently have your home mortgage, you should also check out other lenders and consider choosing them if they offer you better rates and terms.
Check out what other banks offer when it comes to home mortgage terms and interest rates. If you find a lender that offers better terms and rates and you want to switch, you will need to refinance your home.
Note: You do not lose the equity in your home when refinancing your mortgage.
Tip: You can use an online calculator, such as the one from Bankrate, to determine how much you would need to pay each month to retire the HELOC loan by a certain date.
Part 2 of 3: Completing the application process
Filling out the HELOC application and getting our home appraised are some of the next steps in the process once you have found a lender you are happy with.
Step 1: Provide proof of income. In addition to the application itself, you need to provide proof of income, just like you would do when obtaining a mortgage.
There are many ways to provide proof of income. The main way is to give the financial institution copies of your paystubs. Barring that, or if you are self-employed, the previous year's tax returns can also act as proof of income.
You can also provide direct deposit statements from your bank or a statement showing any retirement information. In essence, the lender is trying to make sure that you have a way to repay the HELOC.
Step 2: Undergo a credit check. Expect lenders to also perform a credit check as part of the application process because one thing you need to qualify for a HELOC is a good credit rating.
Prepare for this eventuality by taking steps to improve your credit score, including paying your bills on time and making small purchases on a credit card and paying them off in a timely manner.
Tip: When submitting an application for a HELOC to multiple lenders, try to do so within a 14-day period. FICO counts any queries within a 14-day period as only a single hard credit inquiry, which can keep your credit score from going down too much.
Step 3: Have your home appraised. Another requirement from lenders when applying for a HELOC is a home appraisal. The lender needs to determine that your house is at or above its value at the time you originally took out a mortgage on it.
The lender will send out a home appraiser as part of the application process.
The application fee that you pay for the HELOC includes the fee for the inspector and should be part of the closing costs.
Tip: Keep all your receipts from home improvement projects. In addition to needing them for your taxes, they also provide added proof that you improved the value of your home.
Part 3 of 3: Finding and purchasing a vehicle
Now that you have your HELOC and know how much you can afford, it is time to find a vehicle. When you have a HELOC, you have an account that uses checks or a credit card to pay for items such as a vehicle.
Step 1: Determine the type of vehicle that you want. When searching for a vehicle, there are several sources you can look to, including:
The internet: When searching online, you can utilize websites designed to help you find the car you want. Some of these sites include Autotrader, Cars.com, and Craigslist.
A dealership: You can either visit the dealership's physical location or go to its website online. Either way, make sure to compare what you find with the offers from other dealerships.
Step 2: Get a car history report. If you find a vehicle you are interested in, run a car history report to check out its accident history and other important information.
Most dealerships offer a vehicle history report with their vehicles. You can access these online at the dealership's website by clicking on the listing in which you are interested.
Otherwise, you will need to visit a site that runs car history reports, such as Carfax, to run a report on the vehicle you are looking at. To do so, you will need the Vehicle Identification Number (VIN).
Step 3: Look up the vehicle's fair market value. In addition to a vehicle history report, you also need to determine the vehicle's fair market value to make sure you do not pay too much.
Some good sites to determine a vehicle's fair market value include Kelley Blue Book and Edmunds.com.
Step 4: Test drive the vehicle. The final step before agreeing to purchase a vehicle is to take it for a test drive.
When test driving the car, make sure to take it on roadways that are similar to what you would be experiencing on a regular basis, such as hills, long straightaways, or curves, depending on your usual routes.
Tip: While on the test drive, have a trusted mechanic, such as one from YourMechanic, check the vehicle out to make sure it does not have any serious underlying problems.
Step 5: Talk to the dealership. Make sure that the dealership you want to use accepts a HELOC as payment.
For used vehicles, you should also negotiate according to any problems you found with the vehicle, explaining that they represent issues you will have to have fixed if you buy the vehicle, thus reducing its value to you.
If you found a similar vehicle elsewhere, use that as leverage to get a better price.
Step 6: Consider private dealers. You can also purchase a vehicle from a private seller using a HELOC.
Remember, though, to follow the same process when buying a vehicle from a private seller that you would use with a dealership, including looking into the vehicle's history, determining its fair market value, and taking it for a test drive.
Step 7: Purchase the vehicle. Once you have found the vehicle you want and have worked out all of the details, it is time to purchase your new or used vehicle.
When purchasing a vehicle using a HELOC, you need to keep certain things in mind, such as whether you want to pay for the total price of the vehicle up front or pay it off over time and just use the HELOC for the down payment. Here are your two options laid out:
Option 1: Pay the vehicle off immediately. Considered the best option by many, paying the whole purchase amount up front keeps you from taking on another monthly payment in the form of a car payment. This is where the lower interest rate of the HELOC pays off. With the higher interest of a car loan, you would have paid a lot more over the lifetime of the loan.

Option 2: Pay the vehicle off over time. This option is good if you do not have enough equity built up in your house to pay off the full amount right now, or if you want to avoid using too much of your home's equity.
Many experts recommend that if you use a HELOC to get a car initially, then you have a way to pay the HELOC off quickly if the rate increases drastically.
Warning: All HELOCs come with a three-day cancellation policy. For three days after you sign up for a HELOC, both parties enter a waiting period. While you wait, no activity associated with the loan can take place, including the lender sending funds for the vehicle purchase. This gives you three days to think about and reconsider the HELOC and cancel it without penalty.

Tip: Make sure to deduct the interest from your HELOC loan from your taxes when you prepare them.
A HELOC provides a great way to purchase a new or used vehicle while saving you money in interest. Just remember to consider all the factors and go through all of the steps in this guide as you apply for a HELOC put it toward the purchase of your next car.
---
Next Step
Schedule Pre-purchase Car Inspection
The most popular service booked by readers of this article is Pre-purchase Car Inspection. YourMechanic's technicians bring the dealership to you by performing this job at your home or office 7-days a week between 7AM-9PM. We currently cover over 2,000 cities and have 100k+ 5-star reviews... LEARN MORE
SEE PRICING & SCHEDULING
---
The statements expressed above are only for informational purposes and should be independently verified. Please see our
terms of service
for more details