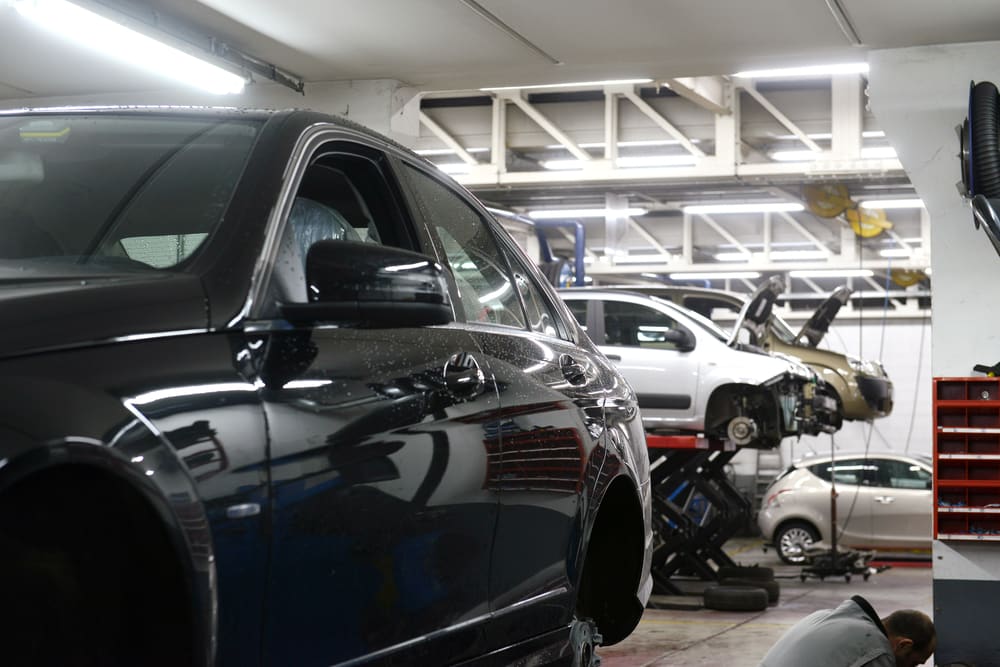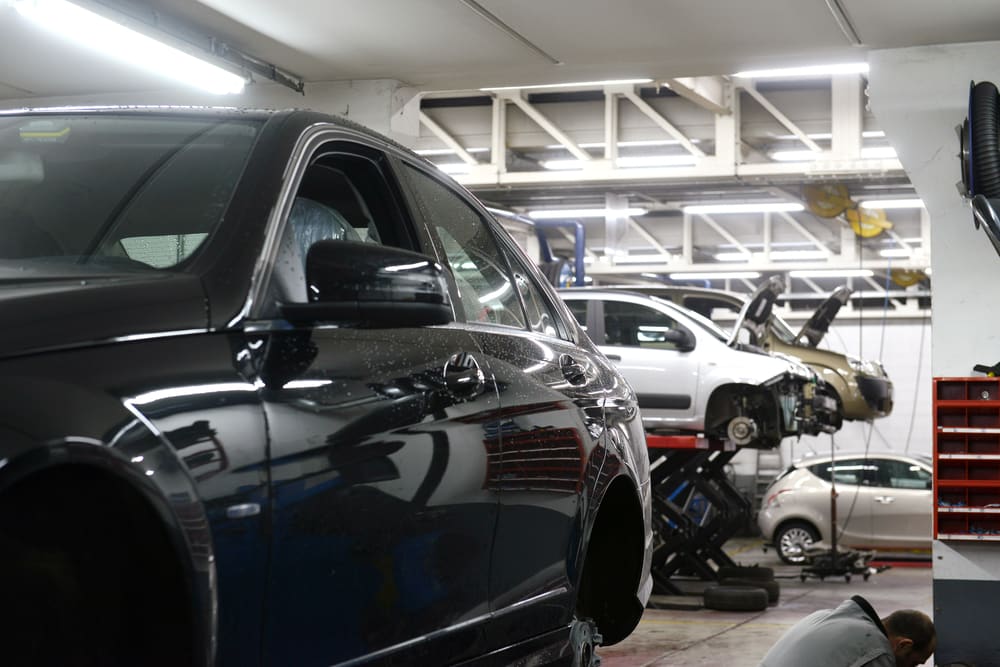 If you're ready to move on from your used Toyota Camry, chances are high you've looked at more premium offerings as a replacement. It's a natural urge to desire a luxury vehicle after spending years commuting in a run-of-the-mill yet reliable sedan, but you shouldn't simply jump ship without doing your due diligence.
Not only will maintenance costs increase, operating expenditures will affect your wallet as well. To better help you transition from losing your car in a parking lot, to ogling it after every trip, here are three scenarios detailing the switch from a regular car to a luxury model and the associated costs with each, including oil changes, replacement spark plugs, and other routine operating costs.
Toyota Camry to Lexus GS350
The Camry is loved by many for its dependability, longevity, and low operational cost – making it best-selling passenger car in the U.S. While this is great for current and prospective owners, it's a bit disappointing for drivers wanting a little more exclusivity in their drive.
A natural progression up from the Camry is to another Toyota-built four-door, the Lexus GS350. This premium offering comes with top-tier build quality and rear-wheel drive performance, but the question is: it as efficient to run as the Camry?
According to our estimator tool, the price gap between the two for yearly routine maintenance isn't that drastic – an approximate $28 difference. This is attributed to the way Toyota manufactures their parts as largely interchangeable. You should be aware of the Lexus' thirst for premium fuel and increased cost for low profile tires, but other than that, you should be able to find it in your budget to treat yourself to a reliable, luxury offering.
Honda Accord to Acura TL
If you're tired of the fact that your Honda Accord is too common, it may be time to upgrade to a more exclusive yet familiar offering: the Acura TL. Derived from the Accord's chassis, the TL – especially in third generation flavor (2004-2008) is arguably one of the best front wheel drive offerings available to date and can even be had with a six speed manual transmission.
Even so, the TL is more expensive to operate than its more plebeian cousin. Our data indicates annual maintenance costs for the Acura are $324 – nearly one hundred dollars more than the Accord. Big ticket items tend to happen when the TL is eight-years-old as timing belt replacements at the dealership that be costly. You can cut down that price by working with the experienced mobile mechanics who will come to you and perform the replacement in your driveway, so bear that in mind.
Depending on the trim level and model year of your Accord as well, making the switch to the more premium Acura may not be that drastic of a change in terms of operational costs as the Accord progressed closer to the TL in terms of features and performance throughout the model years.
Nissan Altima to Infiniti M56
Tired of your four cylinder four door? Why not make the jump to a 420 horsepower, 5.6 liter V8 super sedan? While you may think Infiniti's heavy-hitter flagship from the past five years may be too out of reach, used prices are less and average maintenance costs are only $83 a year more than the Altima. What you'll need to be aware of, however, is the consistency of repairs needed to maintain the V8 Infiniti, so expect a higher frequency of mechanic visits.
Another point to consider is fuel costs. A 2.5 liter 2013 Nissan Altima can average 31 mpg mixed on regular grade fuel. With average gas prices at $2.37, a 15,000 mile a year commute would cost approximately $1,112. With the Infiniti and its 19 mpg mixed average and premium fuel needs, yearly gas expenditures nearly double compared to the Altima.
When deciding to go from standard to luxury, it's important to weigh your needs with your wants. If your commute is long and mostly highway mileage, a jump to a premium sedan might not be that significant and could very well improve your mood and enrich your quality of life. If you spend the majority of your driving hours in city traffic, however, you might want to give a more fuel efficient, average sedan consideration and remember when you begin to tick boxes on an options list, an Accord can be outfitted to compete directly with its luxury counterparts.
Ask a Mechanic for expert advice on making the switch - they have real world, hands-on experience with all makes and models and can give you a realistic rundown of repair, maintenance, and operational costs.
---
Next Step
Schedule Timing Belt Replacement
The most popular service booked by readers of this article is Timing Belt Replacement. YourMechanic's technicians bring the dealership to you by performing this job at your home or office 7-days a week between 7AM-9PM. We currently cover over 2,000 cities and have 100k+ 5-star reviews... LEARN MORE
SEE PRICING & SCHEDULING
---
The statements expressed above are only for informational purposes and should be independently verified. Please see our
terms of service
for more details