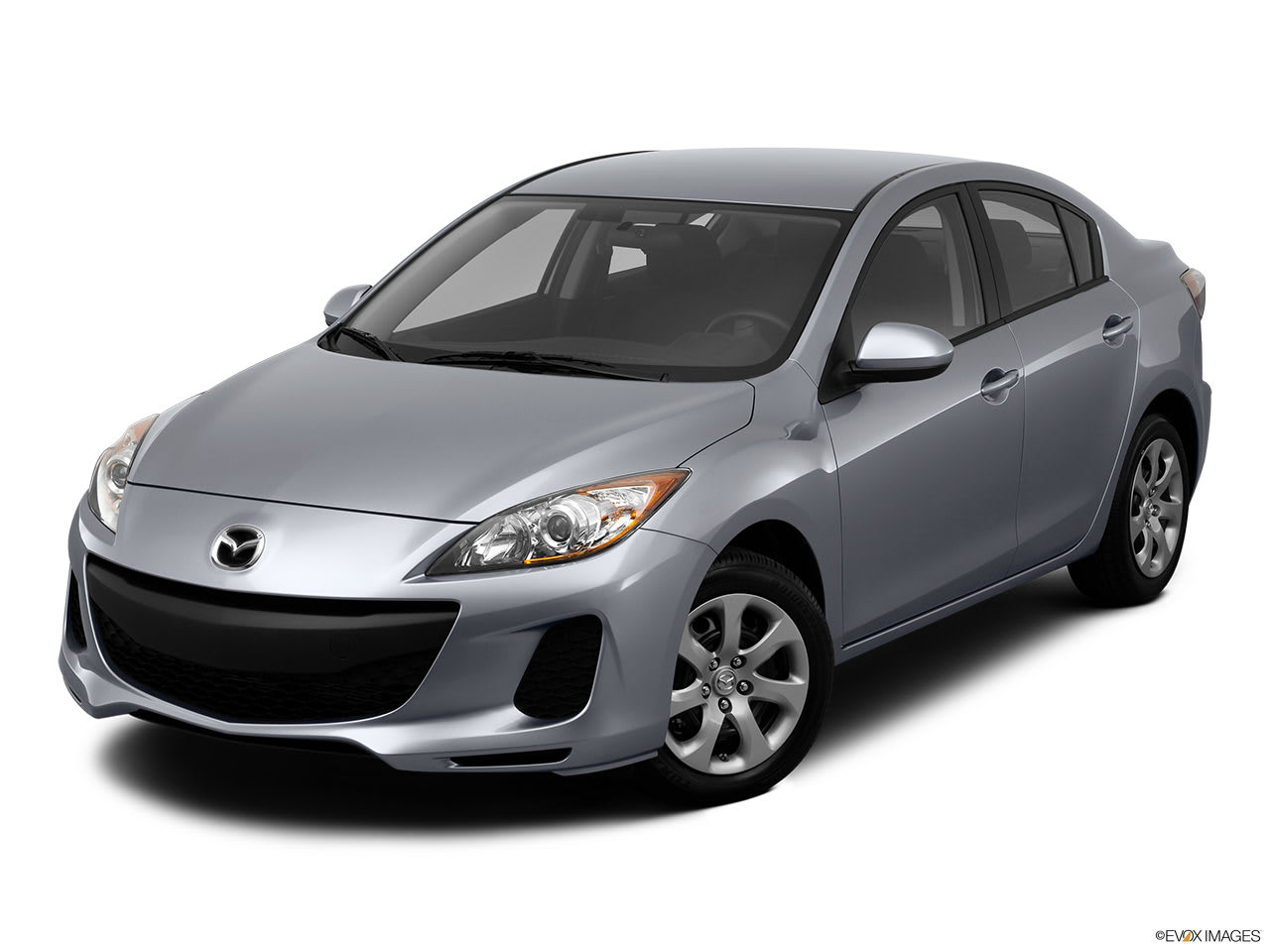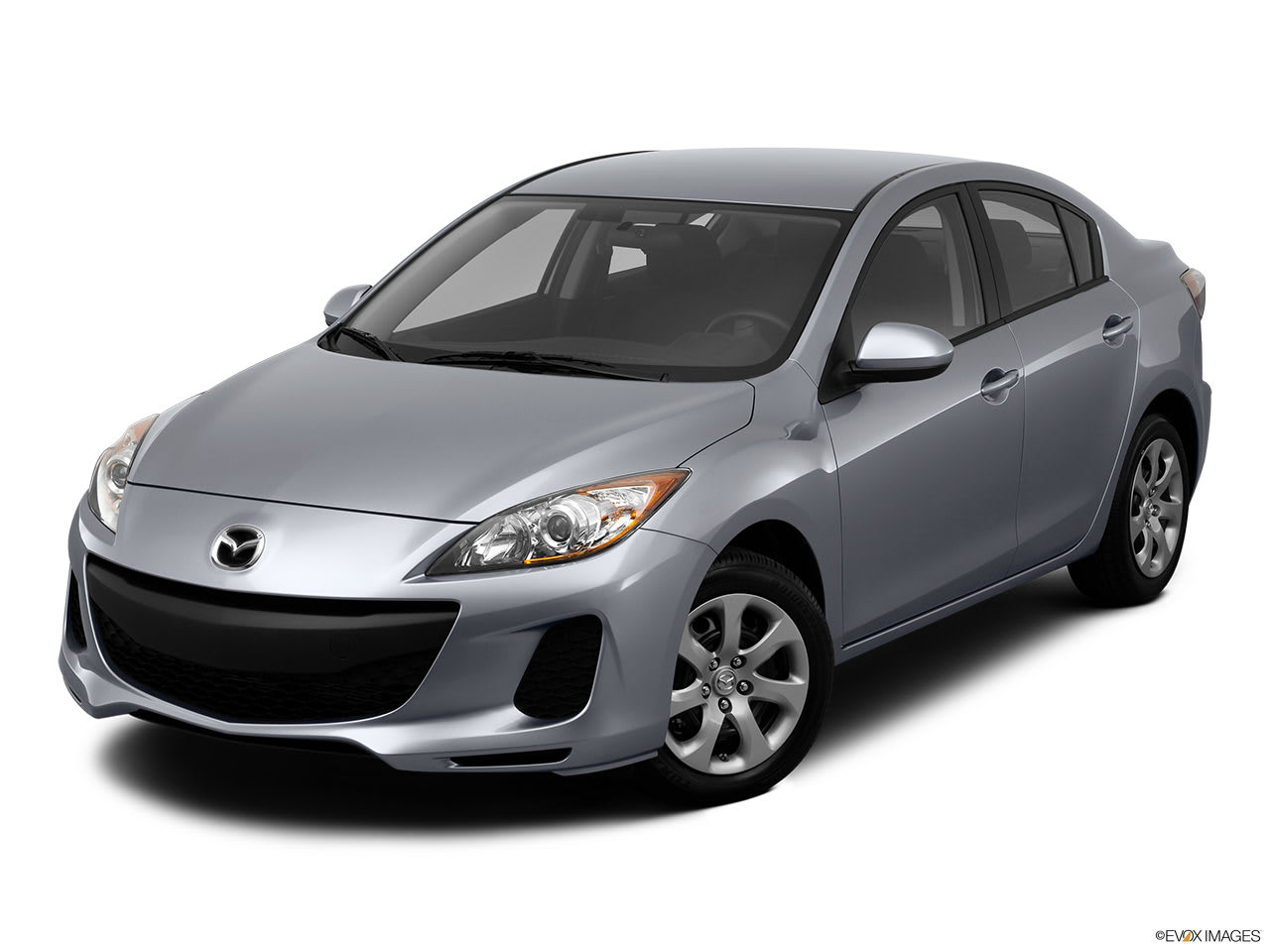 The compact car class is definitely a competitive one, with established models like the Toyota Corolla and Honda Civic taking up a lot of the market every year. However, if you're looking for a really attractive compact sedan or hatchback with a low price tag and a lot of features, you might want to consider the 2012 Mazda 3. Available in either a four-door sedan or five-door hatchback body style, you get a lot of options and amenities with this little car.
Key Features
Available in six trim levels, the Mazda 3 includes Bluetooth connectivity and a Bose audio system as standard features in its higher-end trims. The adaptive headlights are a really cool option, as well, as they swivel and the inner beams have a rotating range of up to 15 degrees for better vision when taking sharp turns at night or in low-light situations.
Changes for 2012
In 2012, the Mazda 3 got a facelift on its front end, and it got a new instrument panel, too, with white lettering and a blue background. Mazda also introduced the new, more fuel-efficient 2.0-liter Skyactiv engine, available in either a six-speed manual or automatic transmission.
What We Like
The chassis and engine of the 2012 Mazda 3 are attractive to car enthusiasts and those looking for a practical, fuel-efficient car. At the same time, the interior is decked out with luxury features that you'd expect to see in a much more expensive vehicle. With this car, you can have your cake and eat it, too.
What Concerns Us
The display screen for the in-dash navigation is small and difficult to read, which could cause safety issues for lost drivers. Likewise, the 2012 Mazda 3 doesn't have an AWD option, which is a deal breaker for some customers.
Available Models
In addition to six levels of trim, you can also choose from three different engines and three different transmissions for the 2012 Mazda 3. It all starts with the base model 2.0-liter inline four-cylinder engine, available with a five-speed automatic or manual transmission. Then you move up to the 2.0-liter Skyactive four-cylinder, which has improved fuel efficiency and more horsepower, and which can be mated with an automatic or six-speed manual transmission.
Then there's the 2.5-liter four-cylinder engine, which has improved horsepower on the Skyactive engine but does not do as well with fuel economy, and can also be paired with an automatic or six-speed manual transmission.
Major Recalls
There have been no major recalls on the 2012 Mazda 3.
Common Issues
Some drivers complain of grinding gears, clunking, and/or shuddering in the transmission. These issues can usually be handled by a Mazda dealer or qualified mechanic.
---
Next Step
Schedule Pre-purchase Car Inspection
The most popular service booked by readers of this article is Pre-purchase Car Inspection. YourMechanic's technicians bring the dealership to you by performing this job at your home or office 7-days a week between 7AM-9PM. We currently cover over 2,000 cities and have 100k+ 5-star reviews... LEARN MORE
SEE PRICING & SCHEDULING
---
The statements expressed above are only for informational purposes and should be independently verified. Please see our
terms of service
for more details