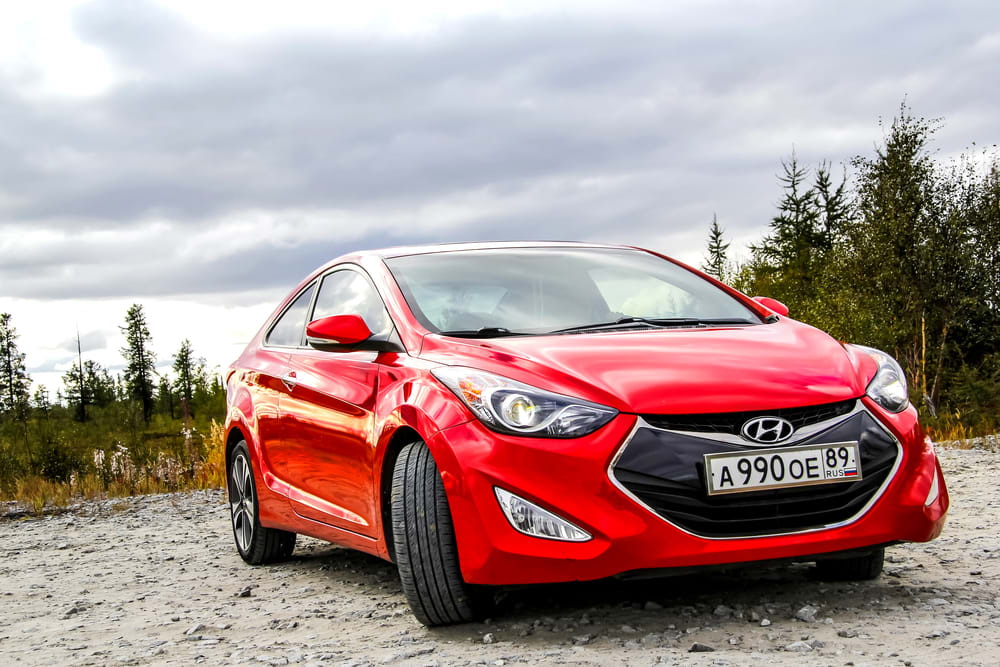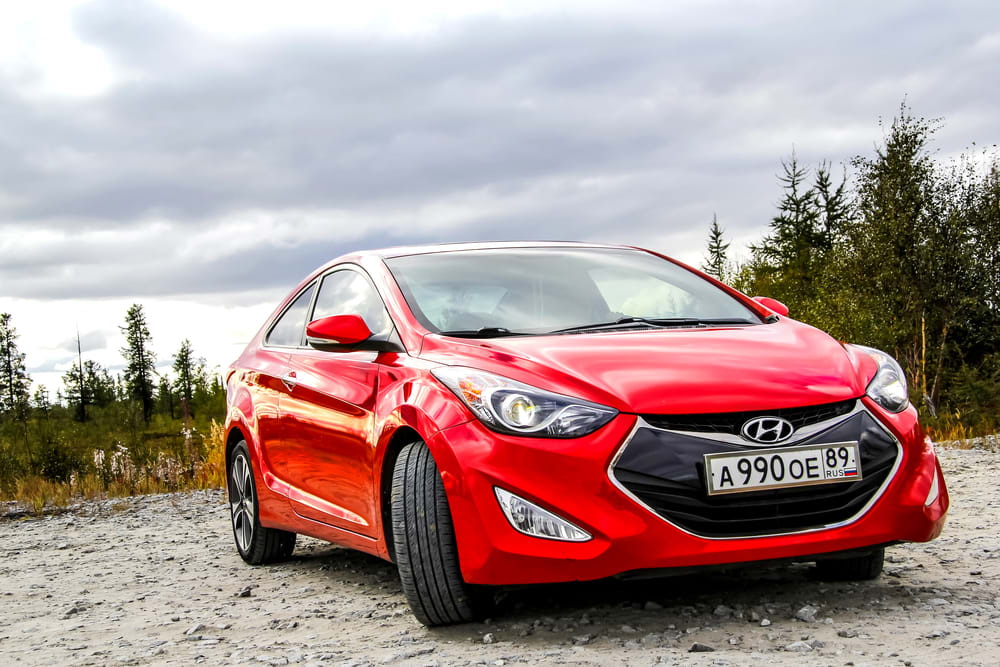 If you're a construction worker, you don't have to worry about hauling a whole lot of supplies and materials to the site – that's the boss's problem. As long as it's big enough to hold your tools (and most vehicles are), we suggest that you focus on buying a reliable used vehicle that will get you to the job site on time, and give you decent gas mileage. With that in mind, we reviewed a number of used cars, and narrowed our choices down to the Hyundai Elantra, Kia Forte Sedan, Suzuki SX4 Sedan, Kia Soul, and Toyota Yaris.
Hyundai Elantra: The Elantra is great if you're on a budget (or maybe trying to save up to start your own construction company). It's available with a manual transmission, which is more fuel-efficient. And from 2010 on, the entire Elantra line has been equipped with a more efficient alternator and electric power steering, both of which facilitate better fuel economy.

Kia Forte Sedan: Kia is known for low-priced cars, and that means that you'll get a better deal on a used Kia than you will with many other models. Don't think this is a cheesy-looking vehicle, though – it's actually quite stylish. It's also a comfortable ride, which helps at the end of a busy day on the construction site.

Suzuki SX4 Sedan: This is a nice, zippy little car. When you compare it with others in its class, 0-60 in nine seconds looks pretty good. It's a fun car to drive, but some drivers find that it's a bit uncomfortable. We suggest if you're considering a used SX4, you take it for a long test drive before you commit. That said, they're not expensive, and the gas mileage is good.

Kia Soul: If you want a small, fuel-efficient car that isn't going to cost you an arm and a leg, again, Kia delivers the goods. It's also very stylish, and stands out in the small-car niche. If you want a reliable car that's easy on the wallet, and reliable as well, consider the Soul.

Toyota Yaris: For a small car, it's amazing how much leg room you'll have in the Yaris. That makes it a really comfortable vehicle to drive to and from the site. If you want to bring a buddy along, you'll also find it has plenty of room for your gear and theirs as well. For construction workers, getting to the site on time is paramount. And a comfortable drive home can be a bonus at the end of a hard day. Gas mileage is important too, so a lot of the time, smaller is better.
---
Next Step
Schedule Pre-purchase Car Inspection
The most popular service booked by readers of this article is Pre-purchase Car Inspection. YourMechanic's technicians bring the dealership to you by performing this job at your home or office 7-days a week between 7AM-9PM. We currently cover over 2,000 cities and have 100k+ 5-star reviews... LEARN MORE
SEE PRICING & SCHEDULING
---
The statements expressed above are only for informational purposes and should be independently verified. Please see our
terms of service
for more details