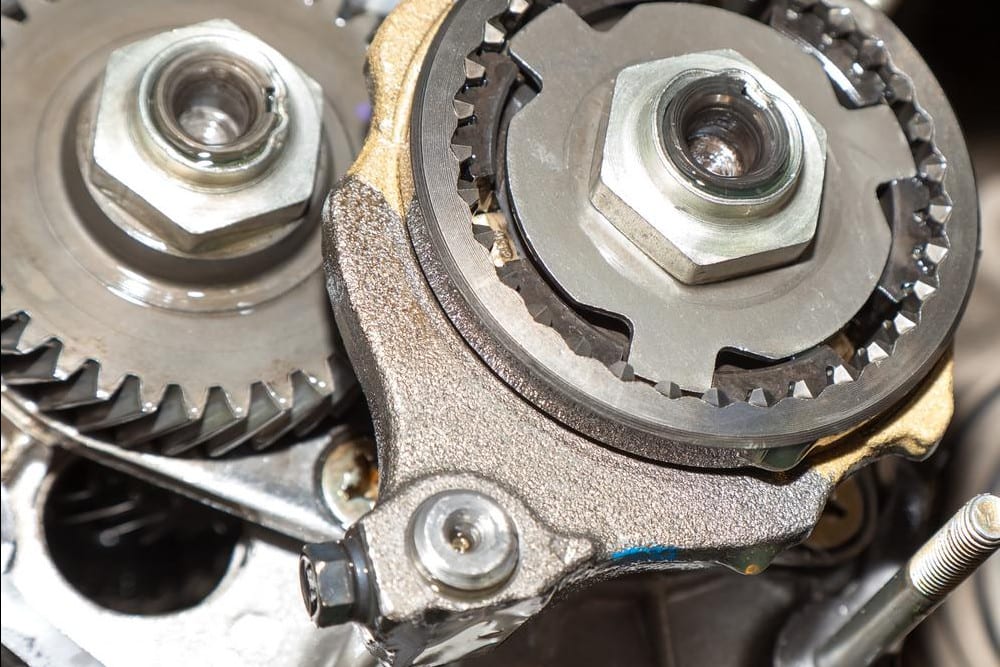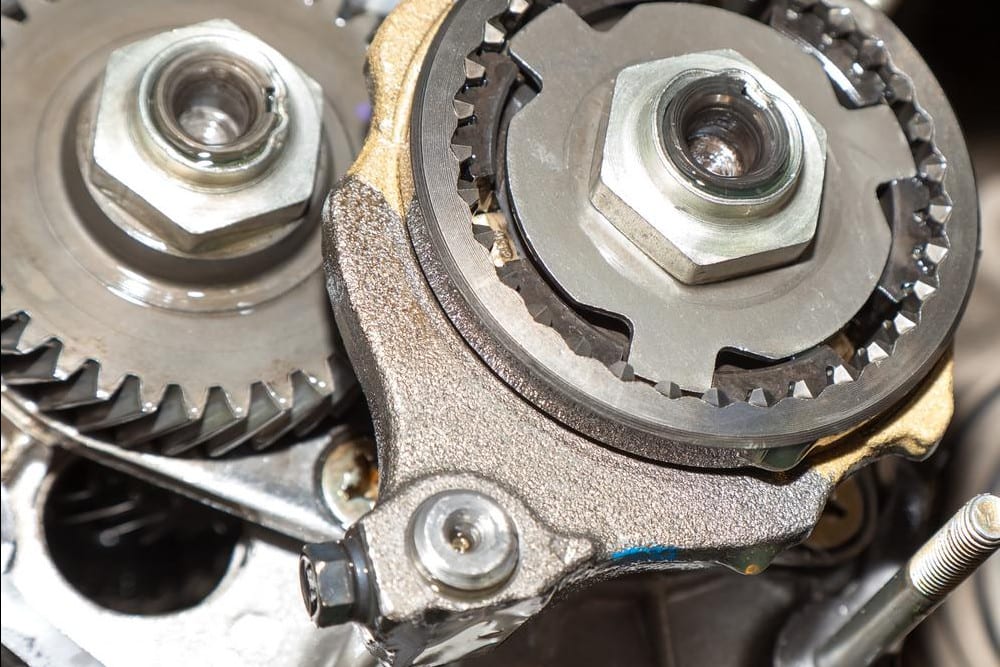 The pinion shaft oil seal is located in the differential. The purpose of the seal is to keep fluid in the differential, so it can stay lubricated and run properly. The pinion shaft oil seal is located behind the pinion flange, which is what attaches to the driveshaft flange. Pinion shaft oil seals only last a certain amount of time as heat, wear, and tear break down the seal and require it to be replaced by a mechanic. There are a few things to watch out for when your pinion shaft oil seal starts to go bad.
1. Leaks around the differential
Due to normal wear and tear, it is not uncommon for pinion shaft oil seals to leak. Once it starts leaking, you will notice the leak around the differential. This can be a small wet spot, or actual drops of oil. Either way, you should contact the professionals at YourMechanic to have your pinion shaft oil seal replaced so the problem does not get worse.
2. Low differential fluid
If there is a small leak in your pinion shaft oil seal, another symptom you will notice is low fluid in your differential. Make sure to keep this fluid full while operating your vehicle, and make an appointment with YourMechanic to check your differential fluid. If the differential runs low on fluid, or completely runs out of fluid, then the differential can become destroyed, causing much bigger problems.
3. Grinding noises
A grinding noise while your vehicle is running is a sign that your differential fluid is low or it has run out of fluid. This is important to note because the cause could be the pinion shaft oil seal. Do not drive your vehicle if it does not have fluid in it as this will cause the differential to fail, and you will no longer be able to operate your vehicle.
Best left to the professionals
Replacing a pinion shaft oil seal is best left to the professionals because of the equipment involved. The mechanics will have to crawl under the vehicle and diagnose any problems with the differential. It is important to have not only the pinion shaft oil seal looked at, but the parts connected to it to ensure they are working properly as well.
If you notice leaking, low differential fluid, or grinding noises while you drive, you may have a leaking pinion oil seal. Book a service online 24/7 to have the seal replaced and to prevent further damage to your vehicle.YourMechanic technicians are available for any questions you may have.
---
Next Step
Schedule Vehicle Drivetrain Inspection
The most popular service booked by readers of this article is Vehicle Drivetrain Inspection. Once the problem has been diagnosed, you will be provided with an upfront quote for the recommended fix and receive $20.00 off as a credit towards the repair. YourMechanic's technicians bring the dealership to you by performing this job at your home or office 7-days a week between 7AM-9PM. We currently cover over 2,000 cities and have 100k+ 5-star reviews... LEARN MORE
SEE PRICING & SCHEDULING
---
The statements expressed above are only for informational purposes and should be independently verified. Please see our
terms of service
for more details