The condenser fan relay and the engine cooling fan relay are, on most vehicles, the same component. Some vehicles use separate relays for the condenser fan and the radiator fan. For the purpose of this article, we will talk about a single relay that controls the operation of the cooling fan that serves to remove excess heat from both the refrigeration system and the engine.
Electric cooling fans come in several configurations. Some vehicles use two separate fans. One fan is used for low air flow and both fans are used for high air flow. Other vehicles use a single fan that has two speeds, low and high. These two-speed fans are typically controlled by a low-speed fan relay and a high-speed fan relay. If the condenser fan relay is failing, you may notice signs such as the air conditioner not blowing cool air, or not functioning at all. In some cases the vehicle may overheat.
Part 1 of 1: Replacing the condenser fan relay
Materials Needed
Replacement condenser fan relay
Work light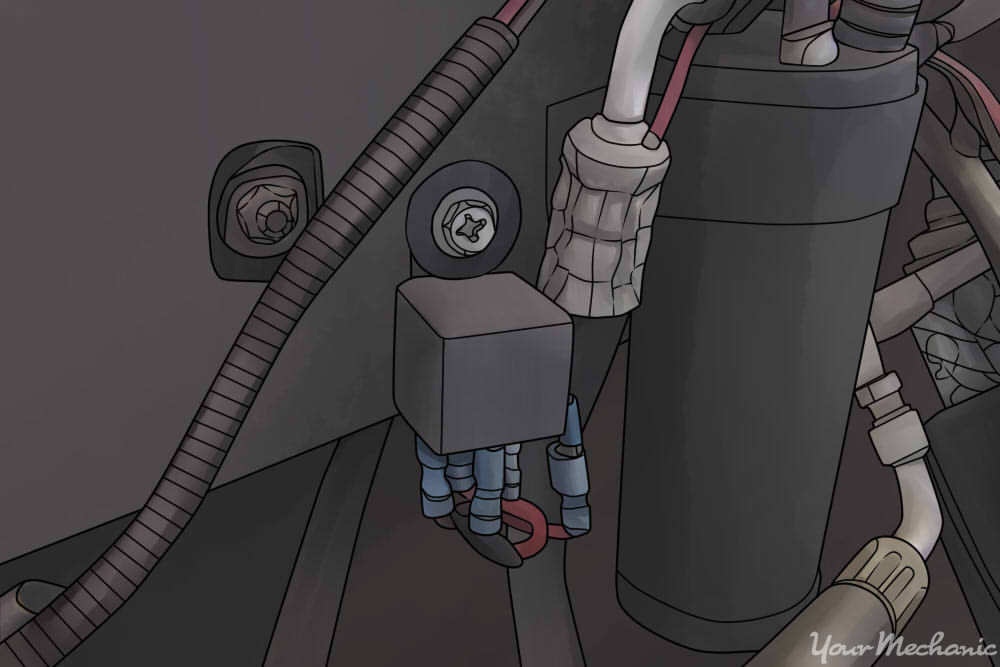 Step 1: Locate the condenser fan relay. Before you can replace this relay, you must first locate its position in your vehicle.
In most vehicles, this relay is located in the power distribution center or underhood junction box. A few vehicles have this relay mounted on a fender apron or on the firewall. Your owner's manual will show you its exact location.
Step 2: Turn off the ignition key. Once you have identified the correct relay, ensure that the ignition key is turned to the off position. You don't want any electrical sparks harming your vehicle.
Step 3: Remove the condenser fan relay. Use relay removal pliers to grab the relay firmly and pull it steadily upward, rocking the relay slightly from side to side to loosen it from its socket.
Warning: Do not use slip joint pliers, needle nose pliers, vise grips, or any other pair of pliers for this task. If you don't use the proper tool for the job, you will damage the housing of the relay when you try to remove it from the power distribution center. Relay removal pliers grip the opposite corners of the relay or under the bottom edge of the relay instead of the sides. This gives you more pulling force on the relay without damaging the sides.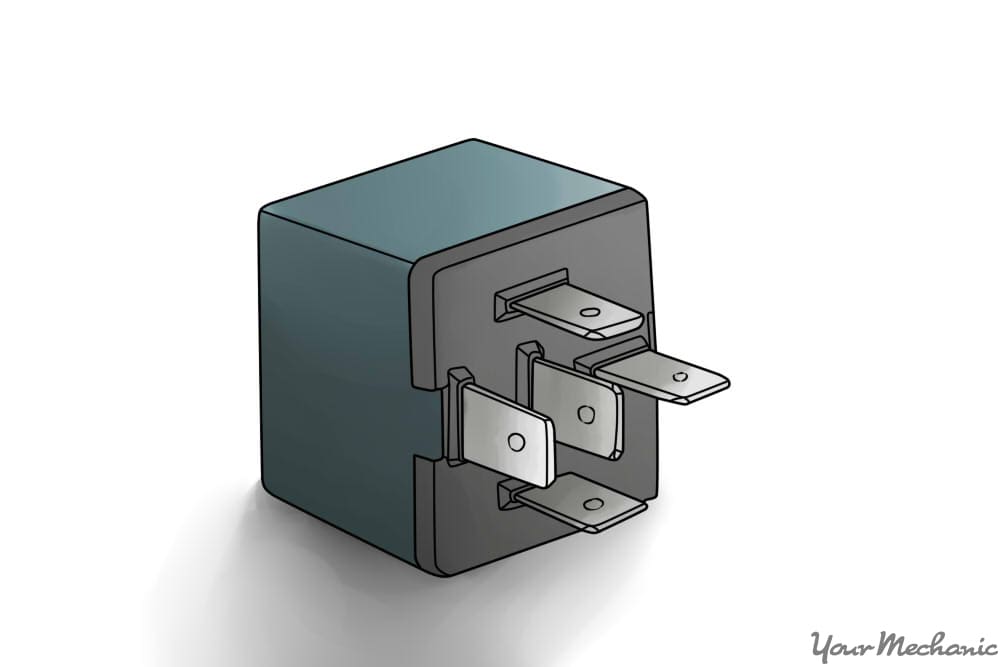 Step 4: Install the new relay. Due to their terminal arrangement, ISO relays like the one shown above can only be installed one way. Identify the relay socket terminals that correspond to the terminals on the relay. Align the relay terminals with the relay socket and push the relay down firmly until it bottoms out in the socket.
Replacing this relay is well within the ability of your average do-it-yourselfer. However, if you would rather have someone else do it for you, the certified technicians at YourMechanic are ready and willing to replace your condenser fan relay for you.
---
Next Step
Schedule Condenser Fan Relay Replacement
The most popular service booked by readers of this article is Condenser Fan Relay Replacement. YourMechanic's technicians bring the dealership to you by performing this job at your home or office 7-days a week between 7AM-9PM. We currently cover over 2,000 cities and have 100k+ 5-star reviews... LEARN MORE
SEE PRICING & SCHEDULING
---
The statements expressed above are only for informational purposes and should be independently verified. Please see our
terms of service
for more details