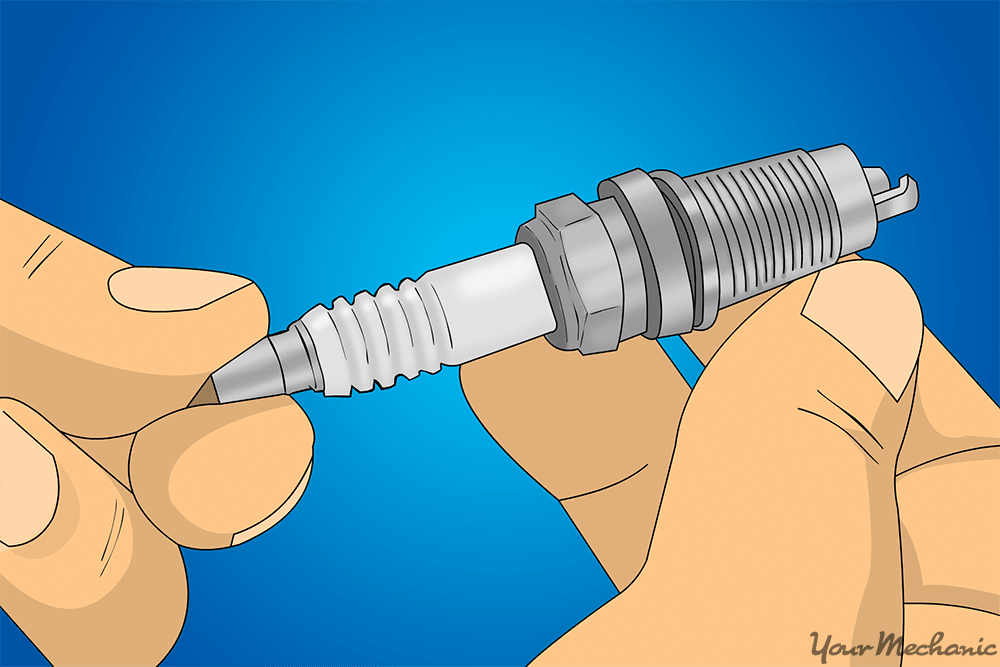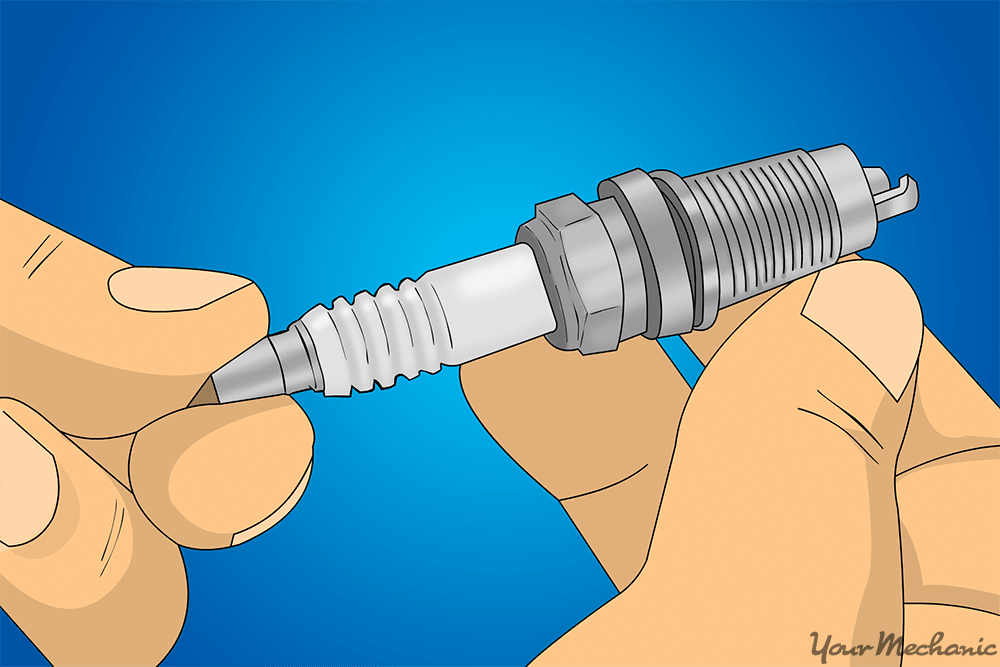 Spark plugs can provide valuable information about your vehicle's performance and can predict potential problems. Learning how to read a spark plug is quick and easy, and can equip you with the skills to determine when to change out your spark plugs for optimal performance.
In short, the reading of a spark plug involves evaluating the condition and color of the tip of the spark plug. Most often, a light tan color around the tip of the spark plug indicates a healthy and well performing engine. If the tip of the plug is any other color or condition, it indicates an issue with either the engine, the fuel system, or the ignition. Follow the steps below to learn how to read your car's spark plug.
Part 1 of 1: Inspecting the condition of your spark plugs
Materials Needed
Step 1: Remove the spark plugs. Refer to your vehicle service manual to determine the location of your spark plugs, how many there are, as well as instructions on pulling them out.
Depending on your vehicle, you may need a ratchet socket drive wrench and an extension bar to remove your spark plugs. Examine your spark plugs, comparing them to the diagram above, to familiarize yourself with the plug's condition and the engine performance.
Warning: If you were running your car prior to spark plug inspection, let your engine fully cool. Your spark plugs could still be extremely hot, so be sure to leave ample cooling time. Sometimes a plug will bind in the cylinder head if the engine is too warm during removal.

Tip: Remove and read one spark plug before moving on to the next, as having too many out of the engine at once can create confusion later on. If you choose to put old spark plugs back in, they will need to go back into their respective places.
Step 2: Check for soot. When you first begin to examine a spark plug, check for any black soot on the insulator or even the central electrode.
Any soot or carbon build up indicates the engine is running rich on fuel. Simply readjust the carburetor to achieve a full burn or have the problem diagnosed for you. Then no more soot or carbon deposits should get on the insulator nose of any of the spark plugs.
Step 3: Check for white deposits. Any white deposits (often ashy looking) on the insulator or central electrode often indicates excessive oil consumption or fuel additives.
If you notice any white deposits on any spark plug's insulator, check your vehicle's valve guide seals, piston oil control rings, and cylinders for issues, or have a qualified mechanic diagnose and repair the leak.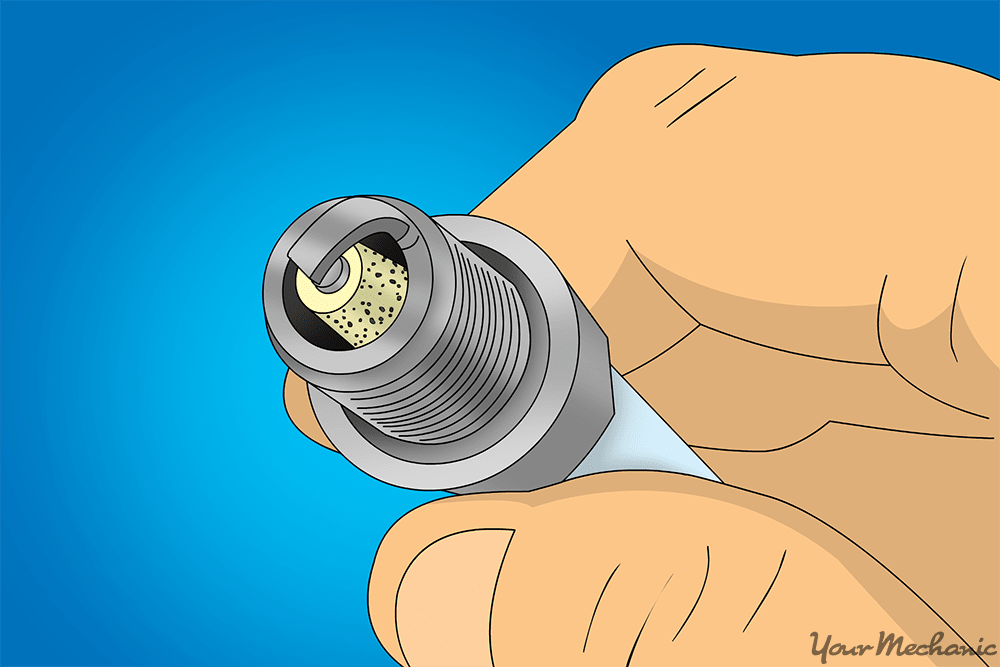 Step 4: Check for white or tan blisters. Any white or light tan blisters with a bubbling look to them can indicate an issue with the fuel or the use of fuel additives.
Try using a different gas station and different fuel if you tend to use the same gas station.
If you do so and are still noticing blisters, check for a vacuum leak or have a qualified mechanic do so.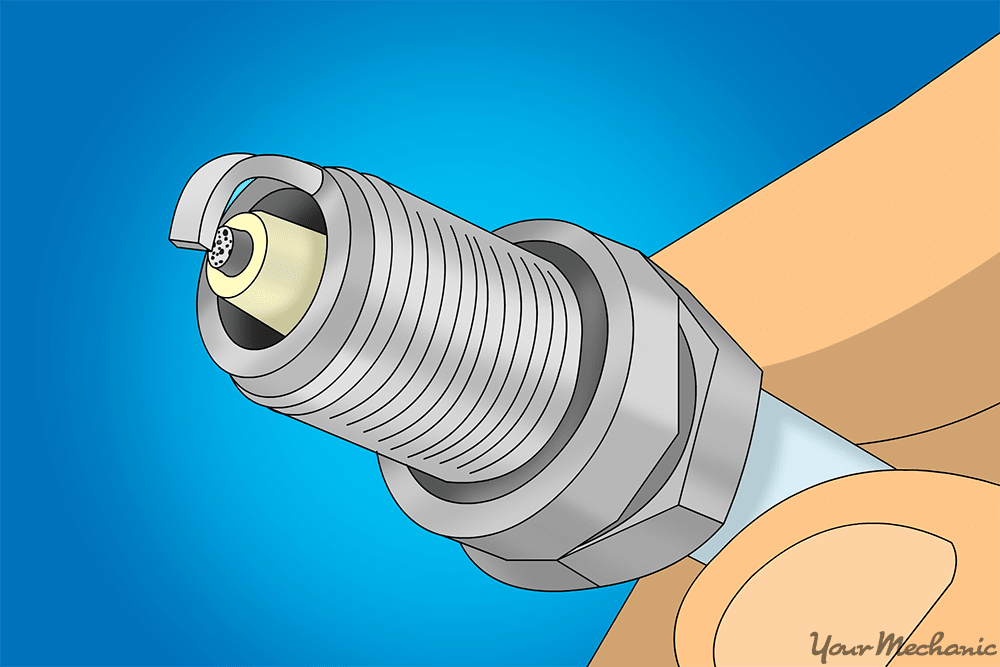 Step 5: Check for black spots. Small, pepper-like black spots on the nose of a spark plug can indicate light detonation.
When this condition is severe, it is also indicated by cracks or chipping in the plug's insulator. Additionally, this is an issue that can damage your intake valves, cylinders, rings and pistons.
Double check that you are using the type of spark plugs with the correct heat range recommended for your vehicle, and that your fuel is at the correct octane level recommended for your engine.
If you notice that the spark plugs you are using are not within the correct heat range for your vehicle, you should have your spark plugs replaced as soon as possible.
Step 6: Change your spark plugs regularly. To discern whether a plug is old or newer, examine their center electrode.
The center electrode will be worn down or rounded if the plug is too old, which can then cause your vehicle to misfire and have difficulty starting.
Worn down spark plugs also prevent the car from reaching its optimum fuel economy.
If old plugs are left unreplaced for long enough, damage can be done throughout the ignition system. If you are uncomfortable replacing your spark plugs yourself, or aren't sure which spark plugs to use, consult with a qualified mechanic to determine the best course of action. If you need a replacement of your spark plugs, a technician from YourMechanic can come to your home or office to perform this service for you.
For more on spark plugs, you can also read our articles "How to Buy Good Quality Spark Plugs," "How Long Do Spark Plugs Last," "Are there Different Kinds of Spark Plugs," and "Symptoms of Bad or Failing Spark Plugs."
---
Next Step
Schedule Spark Plug Replacement
The most popular service booked by readers of this article is Spark Plug Replacement. YourMechanic's technicians bring the dealership to you by performing this job at your home or office 7-days a week between 7AM-9PM. We currently cover over 2,000 cities and have 100k+ 5-star reviews... LEARN MORE
SEE PRICING & SCHEDULING
---
The statements expressed above are only for informational purposes and should be independently verified. Please see our
terms of service
for more details