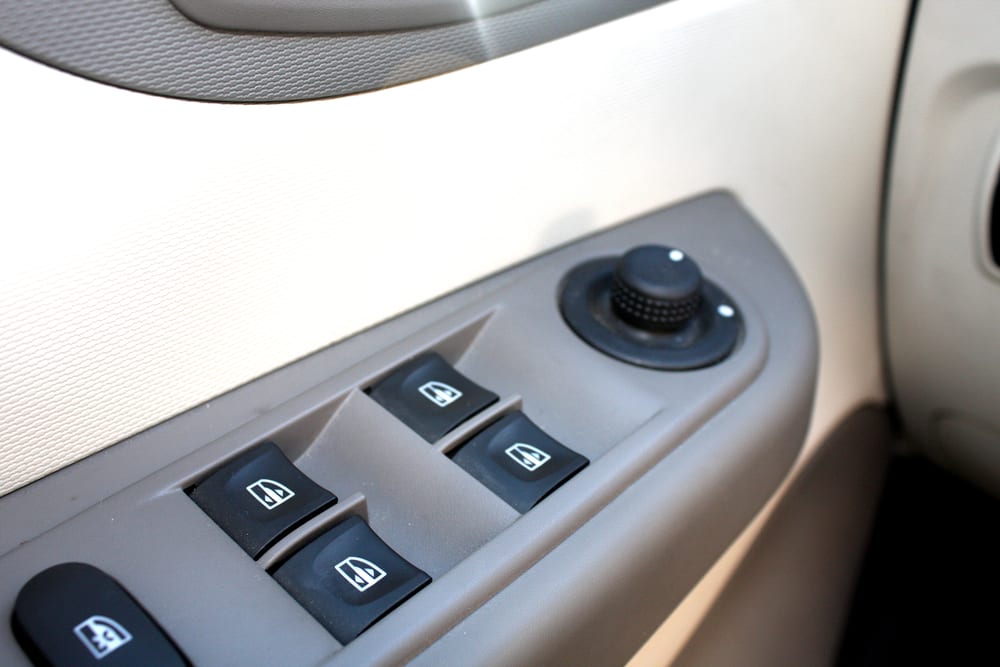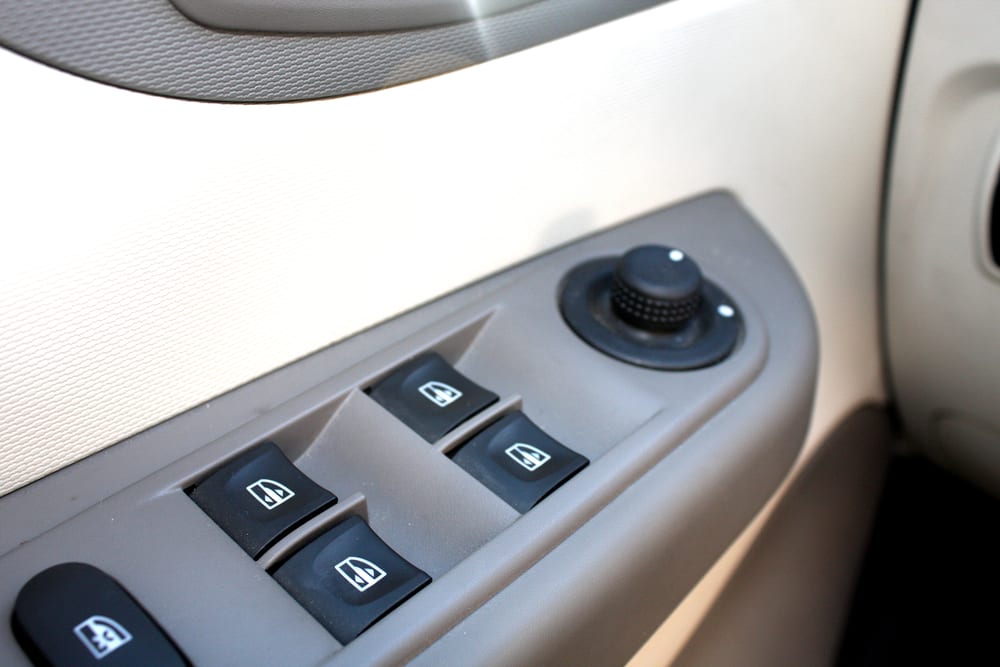 Power windows are windows in a vehicle that can be opened and shut with the push of a button. Vehicles without power windows have a crank handle. Power windows are convenient as they let you focus on the road while opening or closing the window.
Benefits of Power Windows
Power windows are standard on most vehicles today. They allow people to control the vehicle better and allow easier access for those with arthritis, or hand injuries, to roll down the windows without as much pain. In addition, the windows in the back can be controlled from the front using the master panel. This is very helpful when children are in the back seat, and are unable to reach or roll the windows down themselves.
How Power Windows Work
Power windows have an electronic motor attached to a worm gear, which is attached to several other gears, to create torque to lift the window. A long arm is attached to a bar at the bottom of the window. One end of the arm slides into a groove as the window rises up. On the opposite end of the arm is a gear with teeth cut into it. The motor turns this gear to engage these teeth allowing the window to open.
Power Windows That Don't Work
Power windows can stop working without warning. The most common cause of this is because their regulators and motors are used more often than other features of the vehicle. If your power windows have stop working, have them checked out by a mechanic as this is a safety issue. Passengers may need to exit through the windows in case of an emergency.
Other Common Problems with Power Windows
One of the reason power windows fail is because of a faulty window regulator, which is also called a window track. They also fail because of a broken motor, bad window switch, or a broken cable pulley. The main causes to these malfunctioning include snow and ice. As the area around the glass freezes, the window regulators have to work extra hard, making the mechanism wear out prematurely.
Power windows are convenient and easy to use. Furthermore, they come standard on most vehicles. If your power windows stop working all of a sudden, consult the professionals at YourMechanic to have windows inspected right away. In addition, let the car warm up in the winter allowing the snow and ice to clear from the window. By doing this the regulator won't have to work as hard.
---
Next Step
Schedule Window is not working Inspection
The most popular service booked by readers of this article is Window is not working Inspection. Once the problem has been diagnosed, you will be provided with an upfront quote for the recommended fix and receive $20.00 off as a credit towards the repair. YourMechanic's technicians bring the dealership to you by performing this job at your home or office 7-days a week between 7AM-9PM. We currently cover over 2,000 cities and have 100k+ 5-star reviews... LEARN MORE
SEE PRICING & SCHEDULING
---
The statements expressed above are only for informational purposes and should be independently verified. Please see our
terms of service
for more details