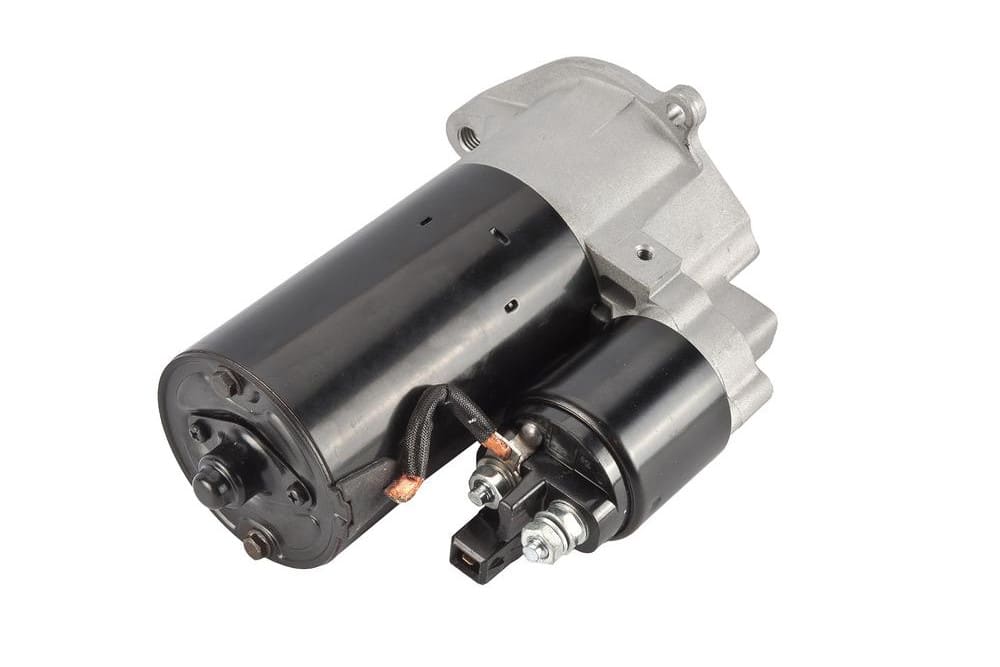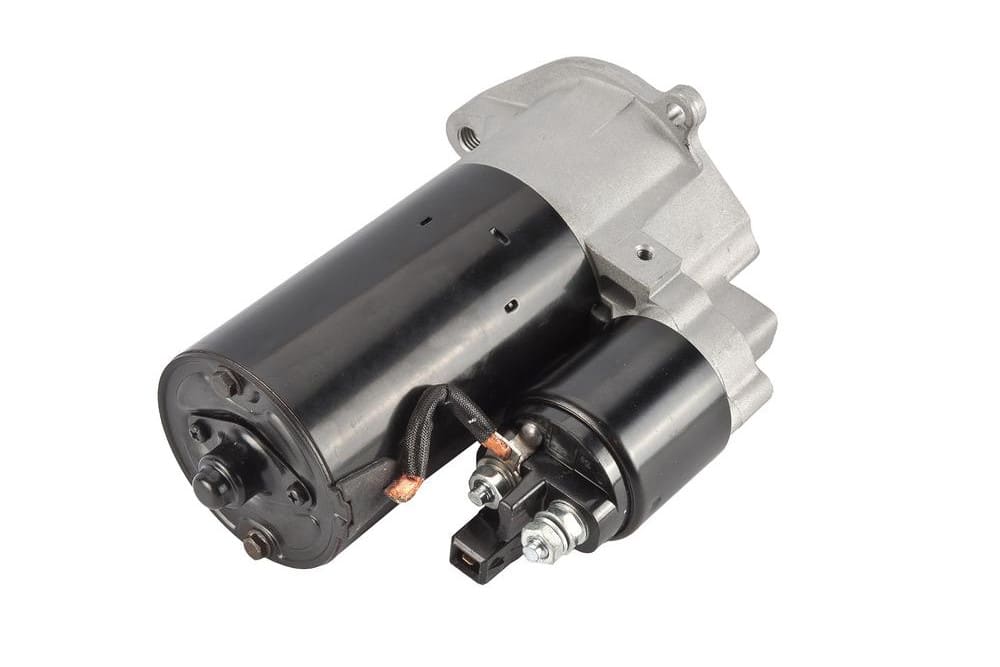 You turn the key in the ignition of your car and the engine cranks – that's about as far as most drivers get in considering how the engine actually starts. What really happens is that when you turn the key in the ignition, a complex series of actions occurs. Voltage is sent to the starter, which pushes a large gear forward to connect with the engine's flywheel. The starter motor then turns the gear, which turns the flywheel. When combined with spark, air and fuel, the engine cranks.
Your car's starter motor is used only when you crank the engine. In theory, it's possible that your original starter will last for most of the vehicle's life, but there's really no set lifespan. They can fail at almost any point. The primary culprit of early starter failure is user error – holding the key in the start position for too long actually creates dead spots on the starter.
The starter motor can fail due to a number of different things, but wear and tear is the primary cause. Another potential issue is that the problem isn't the starter at all. It's controlled by a relay and if the relay fails, the starter won't work. The starter may also not work if the battery's charge is too low (the starter turns very slowly), or if the battery is dead (the starter won't turn at all).
If your starter does fail, you'll be stuck until you get it fixed. Obviously, it's important to know a few signs and symptoms to watch for that might indicate the starter is headed for an eventual failure. These include the following:
Starter is slow to crank the engine (this could also be a battery problem)
Starter doesn't engage at all (failed starter, or possibly a failed relay)
The engine won't turn over
Turning the key creates one loud click but does not turn the engine over
The starter makes a lot of noise when cranking the engine
The starter remains engaged at all times (creates a grinding sound)
The engine only starts intermittently
If you are having any problems starting your car, the culprit could be an ailing starter. Have a certified mechanic come diagnose why your car is not starting including the starter and replace the starter if needed.
---
Next Step
Schedule Car is not starting Inspection
The most popular service booked by readers of this article is Car is not starting Inspection. Once the problem has been diagnosed, you will be provided with an upfront quote for the recommended fix and receive $20.00 off as a credit towards the repair. YourMechanic's technicians bring the dealership to you by performing this job at your home or office 7-days a week between 7AM-9PM. We currently cover over 2,000 cities and have 100k+ 5-star reviews... LEARN MORE
SEE PRICING & SCHEDULING
---
The statements expressed above are only for informational purposes and should be independently verified. Please see our
terms of service
for more details