As we've grown to include over 600 mechanics, provide more than 500 services, and reach 2000-plus cities this past year, we wanted to recognize our most accomplished mechanics. To showcase the varied skills of our mechanics, we created multiple categories to thank many of our mechanics for all their hard work.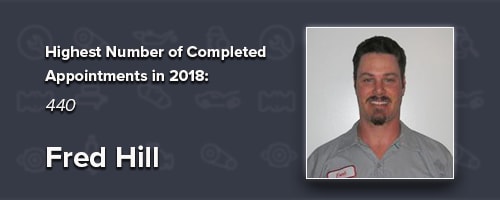 Booking and completing more jobs than there are days in a year, Fred Hill warrants recognition. Fred has 14 years of experience in the automotive industry working in both dealerships and independent shops. He has a knack for quickly diagnosing problems and fixing up vehicles, and receives high customer ratings on a regular basis. Fred is a mechanic you can rely on for efficient, excellent-quality service throughout the year. Thank you, Fred!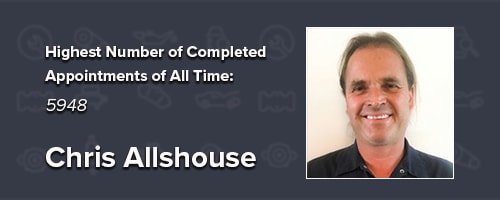 Having worked with YourMechanic, for 4 of years, Chris Allshouse has completed more jobs than any other mechanic we have on board. He makes well-deserved 5-star reviews a common occurrence. An automotive technician since 1999, Chris provides high-quality service from routine inspections to heavily-involved engine work. Chris embraces the challenge of every vehicle's needs and maintains an honest, professional, and friendly relationship with the customer throughout the process. Thank you, Chris!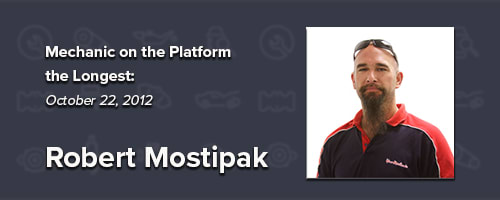 Robert Mostipak has been a valued mechanic on the YM platform since the company's early days in 2012. With over 32 years of experience, Robert operates on every car with utmost precision and care. No matter the size of the job, he continually gives each car's problem his full attention. Customers have raved since the beginning about his great communication and reliability, and never fail to give him good reviews. We are very grateful to have had Robert on the team and want to honor his dedication. Thank you, Robert!
The Net Promotor Score (NPS) measures the loyalty of our customers. After each appointment, customers can rate their experience with the mechanic on a scale of 1-5. Theodore Tyson Lau has the highest NPS score with a rank of 4.93.
Theodore has been an automotive technician for 13 years with a wide range of experience. He loves working with customers to return their vehicles to safe operation. Not only is he friendly, knowledgeable, and professional, Theodore is known for going above and beyond in customer service. He has the highest NPS score because of his reliability in overall service — customers seek him out directly for additional repair jobs. Thank you, Theodore!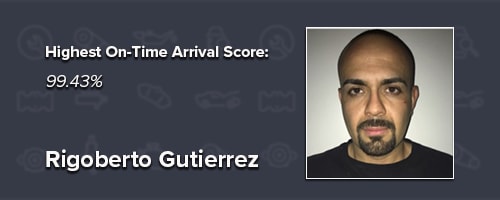 Timeliness is highly essential to the convenience factor of the mobile mechanic service YM aims to provide. On-time arrival to job sites helps the customer organize their day instead of spending hours waiting for a car at a brick-and-mortar shop. If you're looking for a mechanic to do an outstanding job and always arrive on time to the appointment, you want Rigoberto Gutierrez.
Working on cars is Rigoberto's passion. He has been working on cars his entire life and has 8 years of professional automotive experience. Customers find him incredibly informative and very professional in addition to reliably punctual. Rigoberto applies his automotive skill with a respect for customers' time that stands out. Thank you, Rigoberto!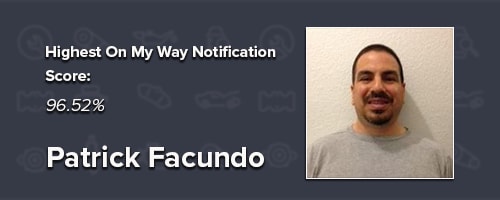 To further add convenience to the car repair process, YM includes a button in the mechanic's app that sends an "on my way" notification to the customer. Mechanics must press this button when they leave for an appointment to give customers an accurate estimated time of arrival. Patrick Facundo can be readily relied upon to let you know when he's on his way to an appointment.
Patrick has over 30 years of experience as an automotive technician. He gets the repair job done quickly and accurately — keeping the customer informed about the repairs being done and when he will be there to perform them. Patrick values not only quality car servicing but also the customer's time, so he always lets them know when's he's on his way. Thank you, Patrick!
We get it — scheduling time to get your car fixed can be tough! That's why we greatly appreciate mechanics who don't reschedule appointments often. Many auto body shops have constantly fluctuating schedules that make booking appointment times that don't change challenging. Joseph Crow strives to avoid rescheduling.
With 17 years of experience, Joseph provides high-quality mechanical skill and keeps to your schedule. He rarely reschedules appointments, and if he does, he makes sure to give your car a thorough, detailed inspection before proceeding with repairs. You can rely on Joseph to make your next vehicle maintenance appointment. Thank you, Joseph!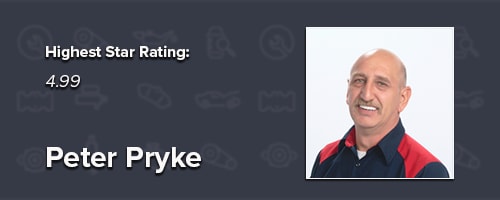 Customers have the option to rate mechanics based on how satisfied they were with the service on a scale of 1 to 5 stars. Peter Pryke has never received a 1-star review and has an overall rating of 4.99 stars.
Peter is our highest-rated mechanic for a reason. He has 40 years of experience and an extensive education in automotive technology. Peter provides top-notch customer service by never recommending unnecessary items, prioritizing repairs based on safety, arriving on time, and being upfront and honest with the customer. He loves fixing up cars and making them safe for drivers again. Customers love Peter. His nearly perfect star score speaks to his high mechanical skill and professional customer service. Thank you, Peter!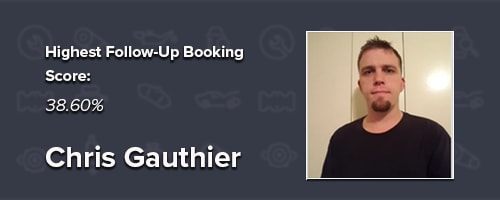 Mechanics can book follow-up appointments with a customer as needed during the original appointment. YM encourages repeat booking so customers get to know a mechanic they can return to. Additionally, some repair jobs reveal problems in vehicles that need more attention at a later date with different tools. Chris Gauthier has the most follow-up appointments on our platform.
Customers can rely on Chris to get their cars back on the road quickly. He has 15 years of experience in all types of cars and has a very professional manner. Customers trust Chris to do the repair job well, and his automotive knowledge is highly apparent during every job. He is sought out for follow-up appointments on a regular basis.