YourMechanic is constantly improving the car repair experience for our customers. We listen carefully to feedback and suggestions from both car owners and our mechanics and work hard to upgrade the entire process wherever possible - from booking an appointment to our support hotline to the efficiency of our mechanics, we're always fine-tuning how things work.
One detail we're particularly focused upon is communication. Car owners always appreciate knowing how far away their mechanic is and when he or she will arrive at their location. Our engineering team created an "On My Way" button as part of the android app our technicians use so that they can communicate their whereabouts and give car owners notice that they're about to arrive.
When a mechanic sends an "On My Way" notification to the car owner, the car owner is able to see and track the mechanic's location and approach to the appointment. This is what the message looks like to the car owner: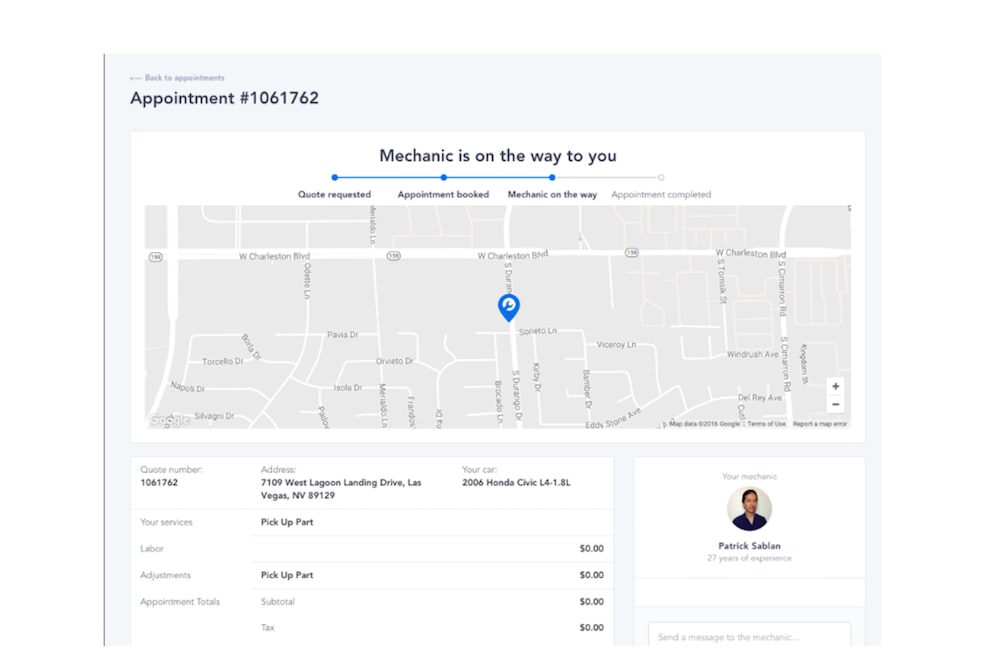 The mechanics notify the customer when they are en route to the appointment. The "On My Way" button in the app notifies the customer automatically.
This is what it looks like from the mechanic's perspective in the app:
We've found that, although customers are usually aware of their appointment time, almost all of them appreciate a quick heads up to let them know that their mechanic is the way to them.