YourMechanic is focused on clear communication to provide the best possible car repair experience for our customers. We know that talking with your mechanic before an appointment can help clarify the issue your car has as well as prepare the mechanic for what to expect.
Many car owners are frequently unsure what service to book with YourMechanic. You know that your car shouldn't be making that odd clunking noise but it's hard to identify what's causing it or even where it's coming from.
If you have a booked appointment and want to ask your mechanic a question before the appointment begins, or wonder how the current brake repair job is coming along while you're at work, you can now chat live with the mechanic without leaving your home or office.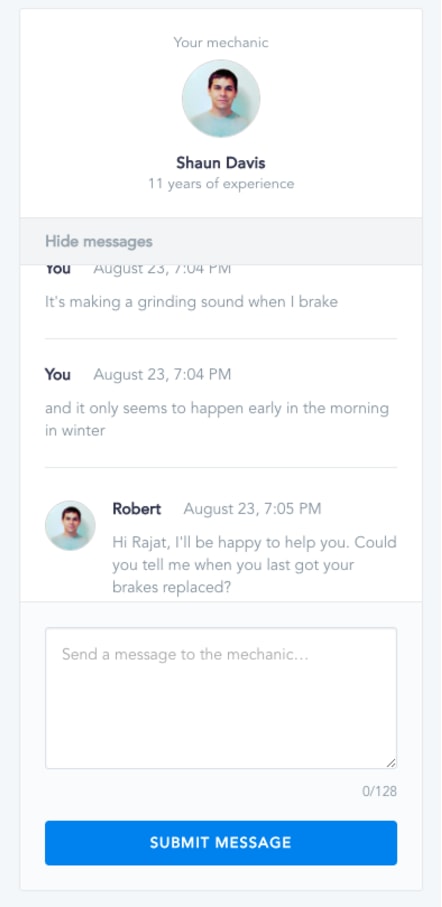 As long as you're logged in to your user account, you can communicate with your mechanic 24 hours before an appointment to keep informed of progress made, as well provide your mechanic with necessary details.
YourMechanic also provides free advice from certified mechanics seven days a week. Ask a question about your specific car and you'll get a reply within 24 hours with helpful tips and advice.